Skyline CostManager has been designed to make the pricing process more intuitive and flexible. The price of an order can be calculated based on the number of pages, the media type, number of sides that are printed and whether the printing is in colour or black and white. Each document ordered can have a separate cost added to cover binding, stapling, folding etc. Finally a cost for the whole order can be applied to cover delivery & priority requests.
Sometimes a calculated price is not applicable but a fixed price for the products ordered is required. This would be a likely scenario when ordering a product created using a template, for example business cards. You can enter a fixed price for a product.
Each product type can have a setup cost and tax rate applied if applicable.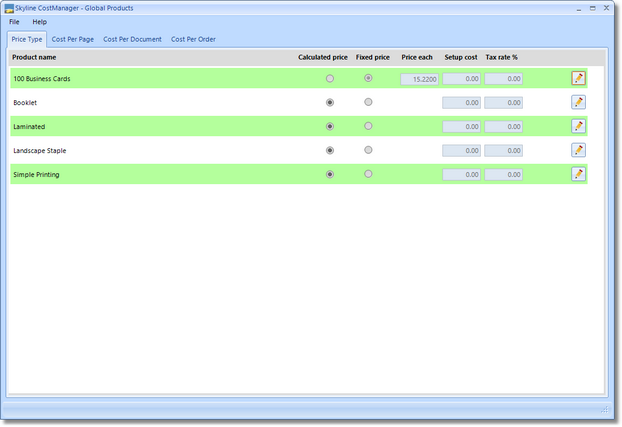 Example of the opening window of CostManager
Notes:


When global products are used you require Host or Administrative authorisation level to sign into CostManager.



Only available in English at present.





You can print a hard copy of a manual by clicking which will open a PDF copy of the manual. You can then download or print the document.