Depending on your requirements Approvers can be assigned users or they can select the users that they will manage. Please refer to the section on Assigning Users to Approvers for more information. If Approvers are able to select their own users a

button is available in their Approval page.

Examle of the Approval page with the Select Users button available,
When an approver clicks

they will see a list of users allocated to them as well as a list of users not allocated to them. They are able to select and remove users from their allocated users list.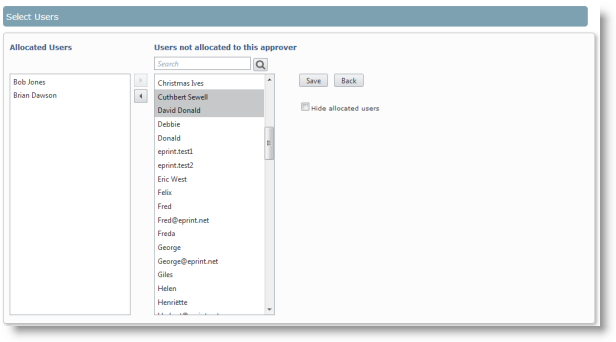 To make the Select Users button available:
| | |
| --- | --- |
| 1. | Select the option 'Allow approvers to select their own users' and save your change. |