If you try to log in into ProductManager and see the message "Username and password have not been found" it means that you do not have user access to ProductManager. Please contact your Skyline administrator to request that your account details are updated.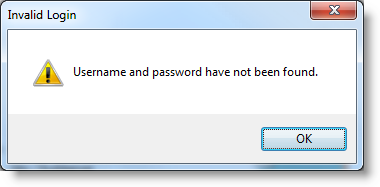 Example of access not granted.
If Skyline has been configured to use Global products you require Host privileges to open ProductManager. An error message will show if you try to open ProductManager without the correct privileges.
Example of trying to open ProductManager without Host privileges when using global products.