When you preview a document you will be able to see a number of pages. The number of pages depends on how your system has been configured. You system administrator will have configured the system to show the first 10, 20, 50 or all paged in the document. You can view the whole document by opening the PDF associated with the document.
To preview a document in your library:
| | |
| --- | --- |
| 1. | Click next to the document that you want to preview. |
| | |
| --- | --- |
| 2. | The preview window opens showing the document. The number of pages that can be viewed depends on the configuration of your software. |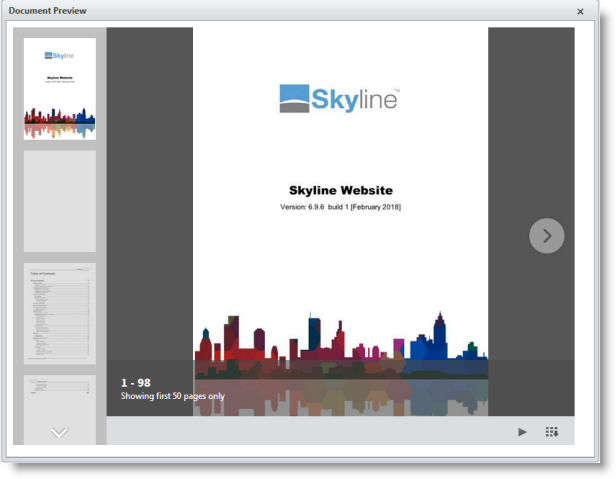 Example showing a Documnet Preview of a 98 page document. The number of pages that are available to preview are the first 50.