Products are created using the Skyline ProductManager application (normally installed on a PC in the print room). To start creating products on your portal you first need to install ProductManager which runs on a standard Windows SAP or Vista operating system.
Note:

Make sure that users have full access to the folder c:\ProgramData\ePrint Direct Ltd\Skyline (windows 7) or C:\Documents and Settings\All Users\Application Data\ePrint Direct Ltd\Skyline. If users do not have full access rights then they will not be able to save any settings and may get unexpected error messages. For more information see the section on Changing Access Permissions.
Before you start to enter any media details, create any products, address forms or delivery forms you need to decide whether the products will be available globally or if they are assigned to a specific portal. When Skyline is installed it is configured to use global products. You require Host authorisation to sign on to CostManager when using global products.
If you change from using Portal specific to Global specific products you will need to re-enter all your media paper stocks, costs before re-creating your products, address and delivery forms. The same is true if you change from using Global specific to portal specific products. Neither media details, forms or products can be copied between global or portal specific products.





The use of the feature Approval is not currently supported when using Global Products
Global products are available to all portals.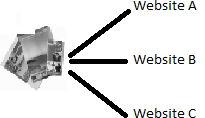 This means that every portal will be using the same media, address and delivery forms as well as the same costs that have been entered into CostManager. For each portal you can select which products are assigned to the portal. The advantage of using global products is that you only have to enter the media details and costs once. When global products are used you require Host or Administrative authorization level to sign into ProductManager and Host authorization to sign into CostManager.
Portal specific products can not be shared with other portals.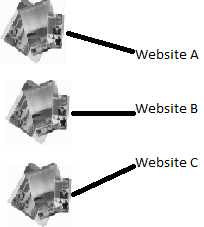 You need to enter the media details and costs for each portal. If you have a standard product that you want to be available on each portal then you would have to create the product on each portal. You are not able to copy products from one portal to another. With portal specific products you can have address and delivery forms tailored for the specific portal. Products can also be sorted into categories, the categories can be created for each portal. If you are using portal specific products and you open ProductManager or CostManager with Host privileges you need to choose the portal that you want to work on.
To use portal specific products:
1.

Log in to Skyline with Host rights and go to

Admin

.
| | |
| --- | --- |
| 2. | In the Portals section select Default Configuration. |
3.

Set the

Global Products

to

False

.
To Install ProductManager:
1.

Log in with Management Permissions and go to

Downloads

.



2.

Click

ProductManager

.

3.

When you see the

Opening ProductManager

window, click

Save File

. The ProductManager installation file is saved to your computer.

| | |
| --- | --- |
| 4. | The Downloads window opens. Double click the ProductManager downloaded file to start the installation. |
5.

The ProductManager Installation wizard opens. Click

Next

to continue.

6.

At the License Agreement window click

I accept the license agreement

. Click

Next

to continue.

7.

At the User Information window enter your details. Click

Next

to continue.

8.

At the Destination Folder window it is recommended that you accept the default folder location. Click

Next

to continue.

9.

The ProductManager can now be installed. Click

Next

to begin the installation.

10.

It should only take a few minutes to install ProductManager. When the installation is complete click

Finish

.

When you have completed the installation ProductManager will be installed.
To open ProductManager for the first time:
| | |
| --- | --- |
| 1. | Click |
| | |
| --- | --- |
| 2. | The first time that ProductManager is started after the installation it will take a few seconds for the program to be configured. A window will open similar to the one shown below. |
| | |
| --- | --- |
| 3. | The Setup window opens. |
| | |
| --- | --- |
| 1. | Enter your portal name. |
2.

(Optional) Select

Use Proxy Server

.
| | |
| --- | --- |
| 3. | (Optional) Enter your Proxy address and Proxy port number. |
| | |
| --- | --- |
| 4. | (Optional) Enter your username and password. |
5.

Click

Connect

.

You will receive confirmation that the portal connection was successful.
| | |
| --- | --- |
| 4. | When the configuration is complete a log in window will open. |
| | |
| --- | --- |
| 1. | Use the same log in that you use to access the Skyline Portal. |
2.

Click

Log in

to start ProductManager.