There is no limit to the number of users that can be created in a Skyline portal. The number of users that can work simultaneously depends on the web server and SQL server hardware but Skyline was designed to handle up to 10,000 concurrent users. If users log in using their corporate user name and password (LDAP authentication) they are automatically added the first time that they log in to Skyline. This means that you will not be able to add any users and

will not be available when you view the list of users. All other functionality is still available.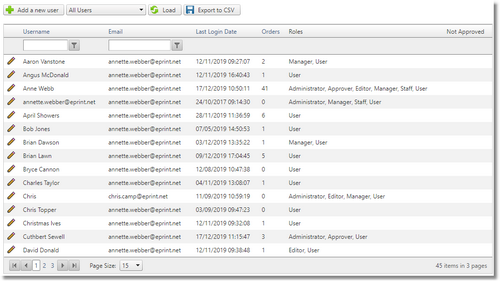 Example of the users on a portal.
All the user details listed can be exported as a CSV file and then viewed in Excel or some similar program. Simply view the complete list or a filtered list and then click

.

Example of exported data in Excel