The cost details of the finishing required for each document ordered is entered on this page. An example of the layout of the Cost Per Document is shown below.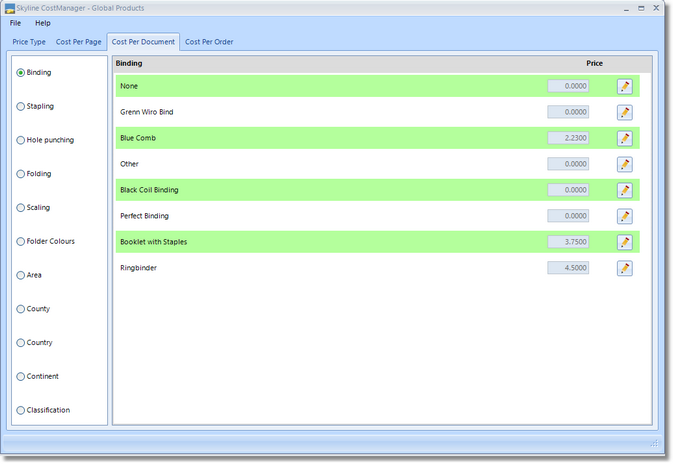 Example layout of the Cost Per Document
The finishing requirements listed on the page were created in ProductManager in the Document Options tab. You can create up to 6 custom document options that can be costed in this section. Cost banding can also be applied to custom document options when you are using global or portal products.
To enter document finishing costs:
| | |
| --- | --- |
| 1. | Select the finishing type from the list. In the example above the option Binding has been selected. |
2.

Click

associated with the document finish that you want to enter the costs for.
| | |
| --- | --- |
| 3. | Enter the cost for the finishing type. |
4.

(Optional) If you are pricing a Custom Document Option click

to add banding values.




5.

Click

to save your changes.