You can update your personal account details at any time after your initial log in. To view the preferences that you can update click the preferences link at the top of the window. You can update your email address, change your password and enter a delivery address for printed items you order.
Depending on the way your particular system has been configured, you might have a choice of languages. If your Skyline Portal has been set up for multiple language selection you can select a language by clicking on the nationality flag in the top right hand corner of the Skyline Portal.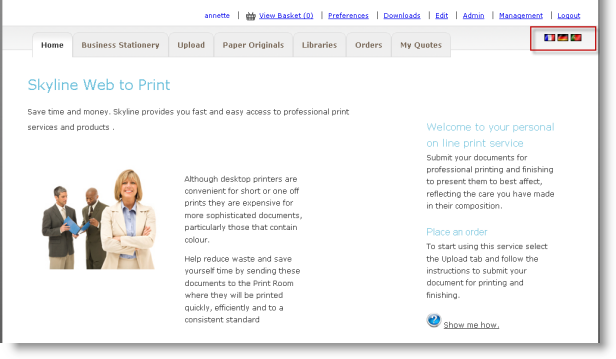 All text and graphics are language specific. When a Skyline Portal is used in more than one language different content such as text and graphics has to be added for each language. Below is an example of the home page being displayed in French where some of the text and graphics are missing.